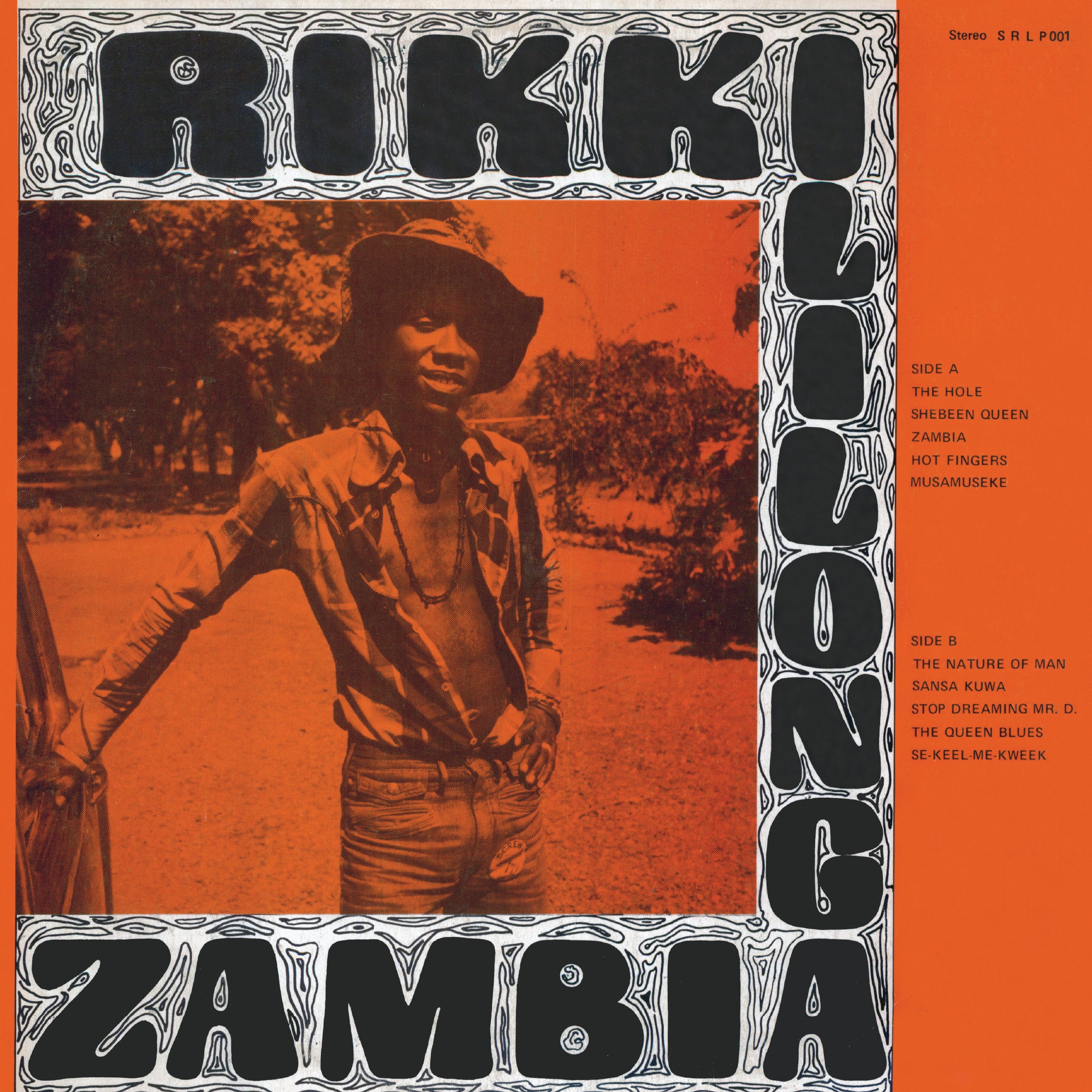 Buy it here
Zambia's rock scene is startling in its completeness, especially for a scene that emerged, unfurled, and disappeared so quickly. It contained all of rock's sub-genres, but it was much more than an imitation of American and European rock music: it quickly became a uniquely Zambian movement, befitting of its name. Rikki Ililonga sounds nothing like other rock music from the African continent – or elsewhere.
Tracklist:
Side A
A1. The Hole
A2. Shebeen Queen
A3. Zambia
A4. Hot Fingers
A5. Musamuseke
Side B
B1. The Nature Of Man
B2. Sansa Kuwa
B3. Stop Dreaming Mr. D
B4. The Queen Blues
B5. Se-Keel-Me-Kweek
Arranged By, Composed By, Instruments, Liner Notes, Producer, Vocals, Written By – Rikki Ililonga
Artwork, Graphics – A+S Graphics
Design, Liner Notes – Choko M'Hango
Engineer – Detlef Degener
Photography By – George Kaemba
Producer, Music Director – Edward Khuzwayo*
LP, CD, Digital. 2012. NA5071.